On 22 November 2021 Business Trend Ltd (BT GROUP) celebrates its 30th anniversary!
We congratulate all our employees and partners with the Company's Birthday!
For 30 years we have always been on the move: we participate in implementation of strategic projects in our country and worldwide, create and implement cutting-edge technologies, share our experience and prepare new generations of qualified specialists.
The main thing for us is professionalism and personal qualities of our employees, and that is what we appreciate in our partners.
On this special day we would like to celebrate everyone who makes their contribution to sustainable growth of our Company, and wish every success to our professional team!
Congratulations from Kaluga City Council: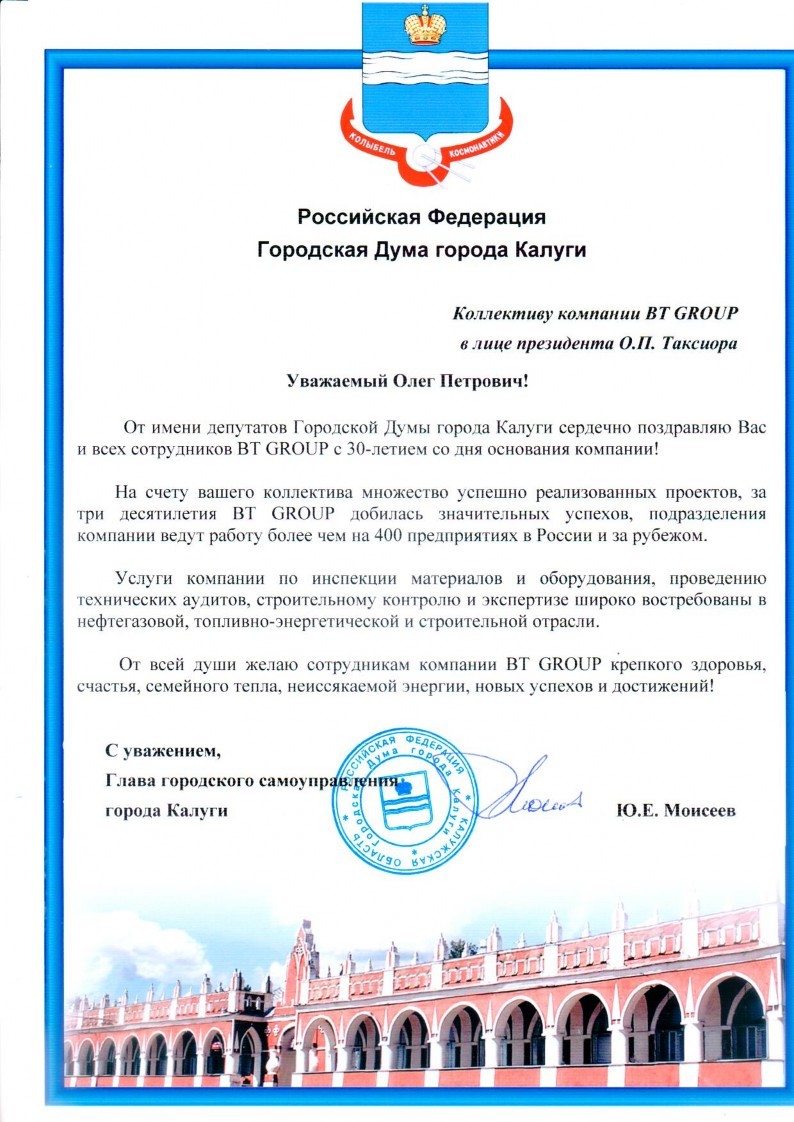 Congratulations from Kaluga Region Legislative Assembly: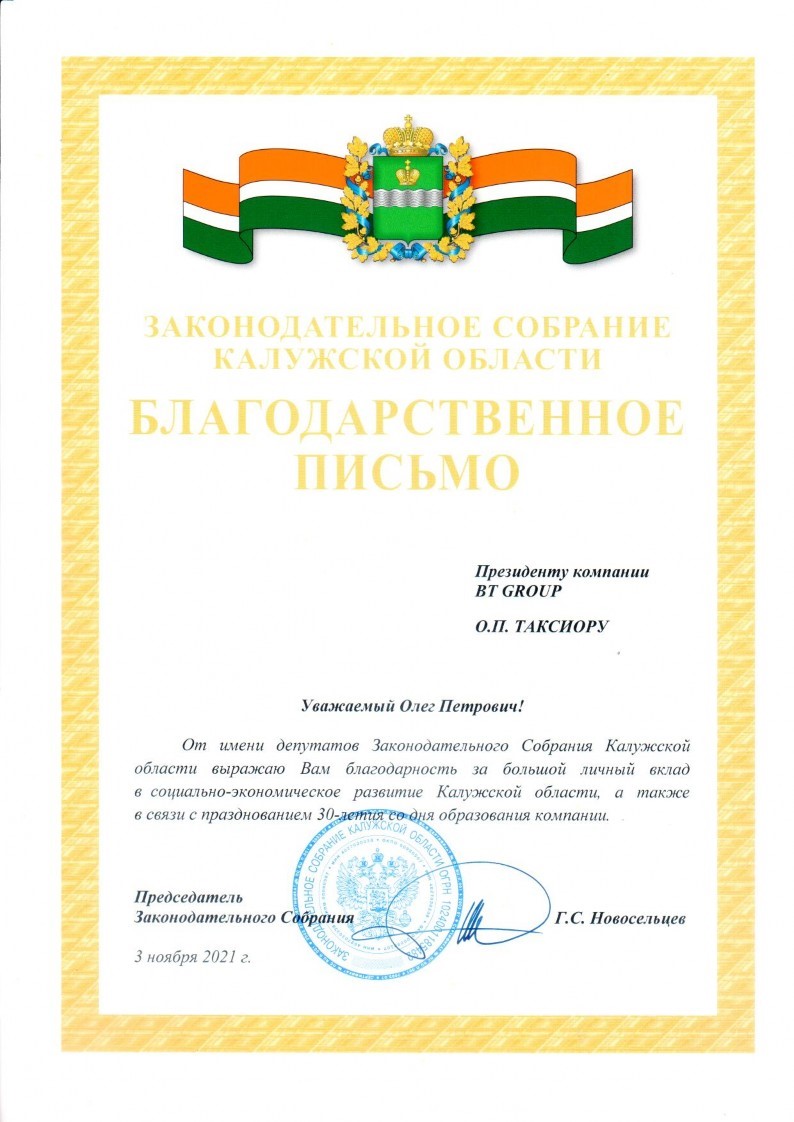 Congratulations from Federal Technical Regulation and Metrology Agency: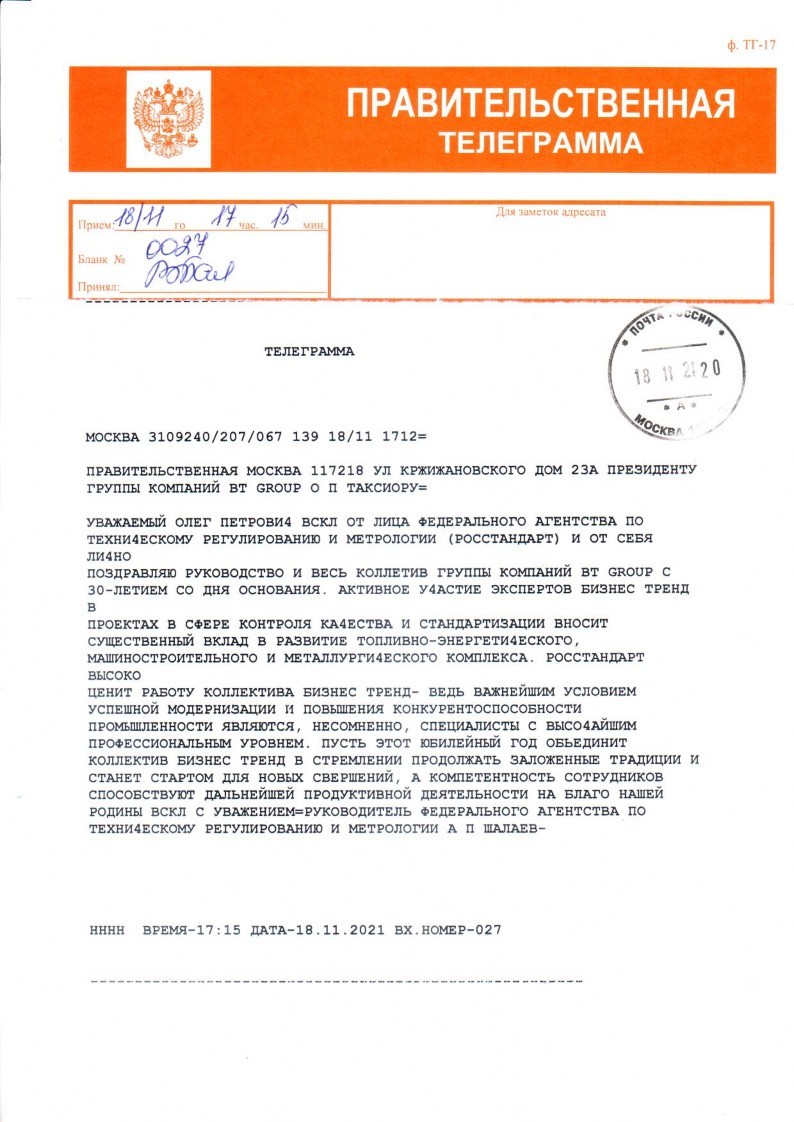 Congratulations from International Association «Anti-Counterfeit»: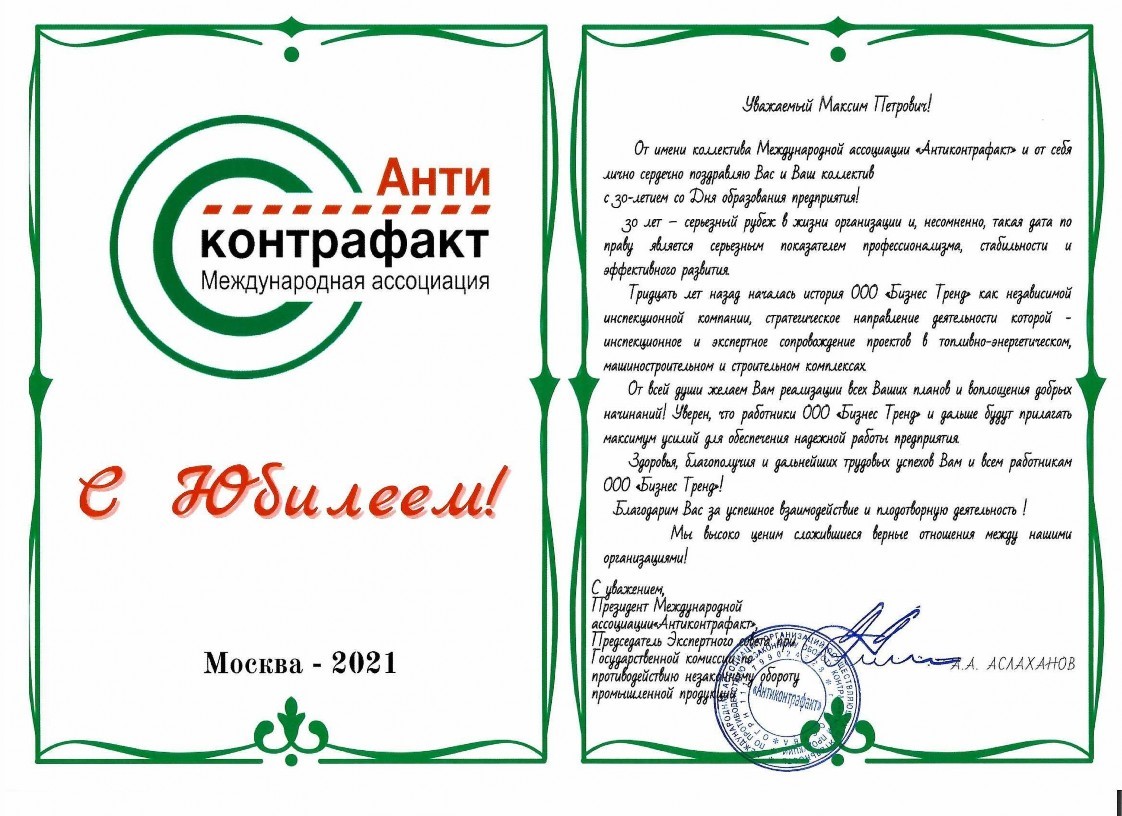 Congratulations from «Sinara Stroy Komplekt» Ltd: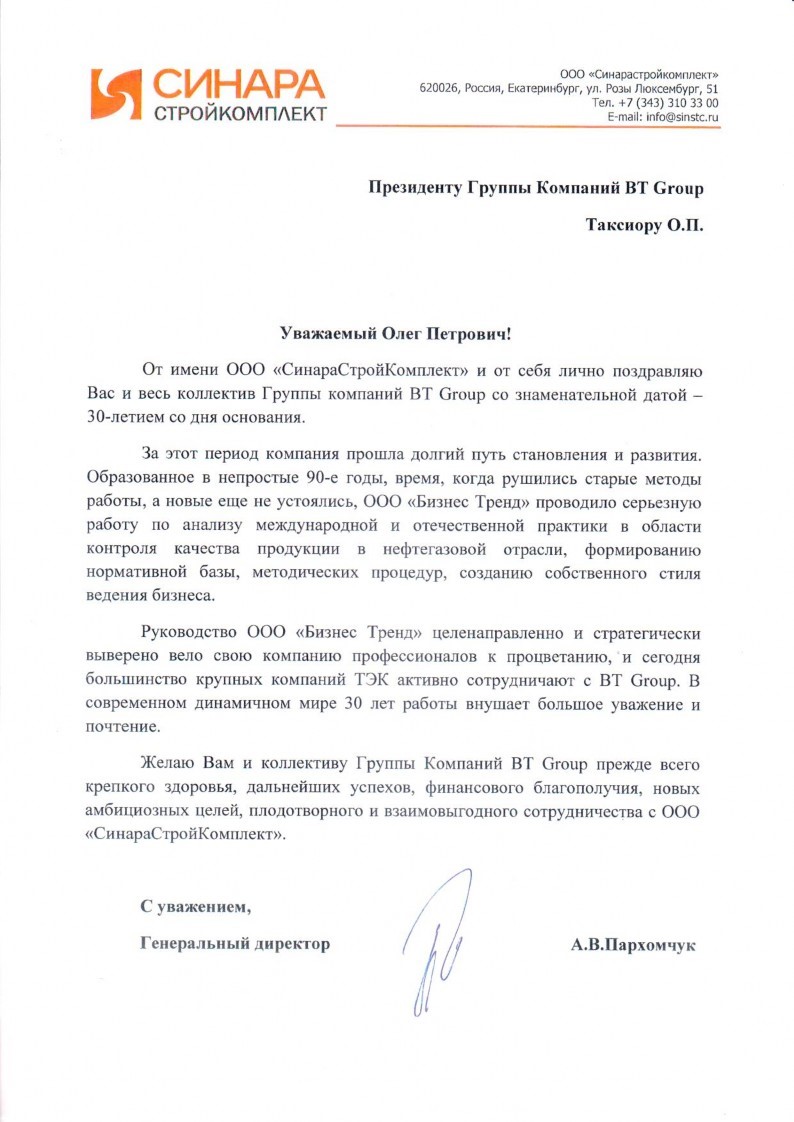 Company managers have been awarded with Certificates of Honor of Federal Technical Regulation and Metrology Agency (RF Ministry of Industry and Trade).